Free events for community building and networking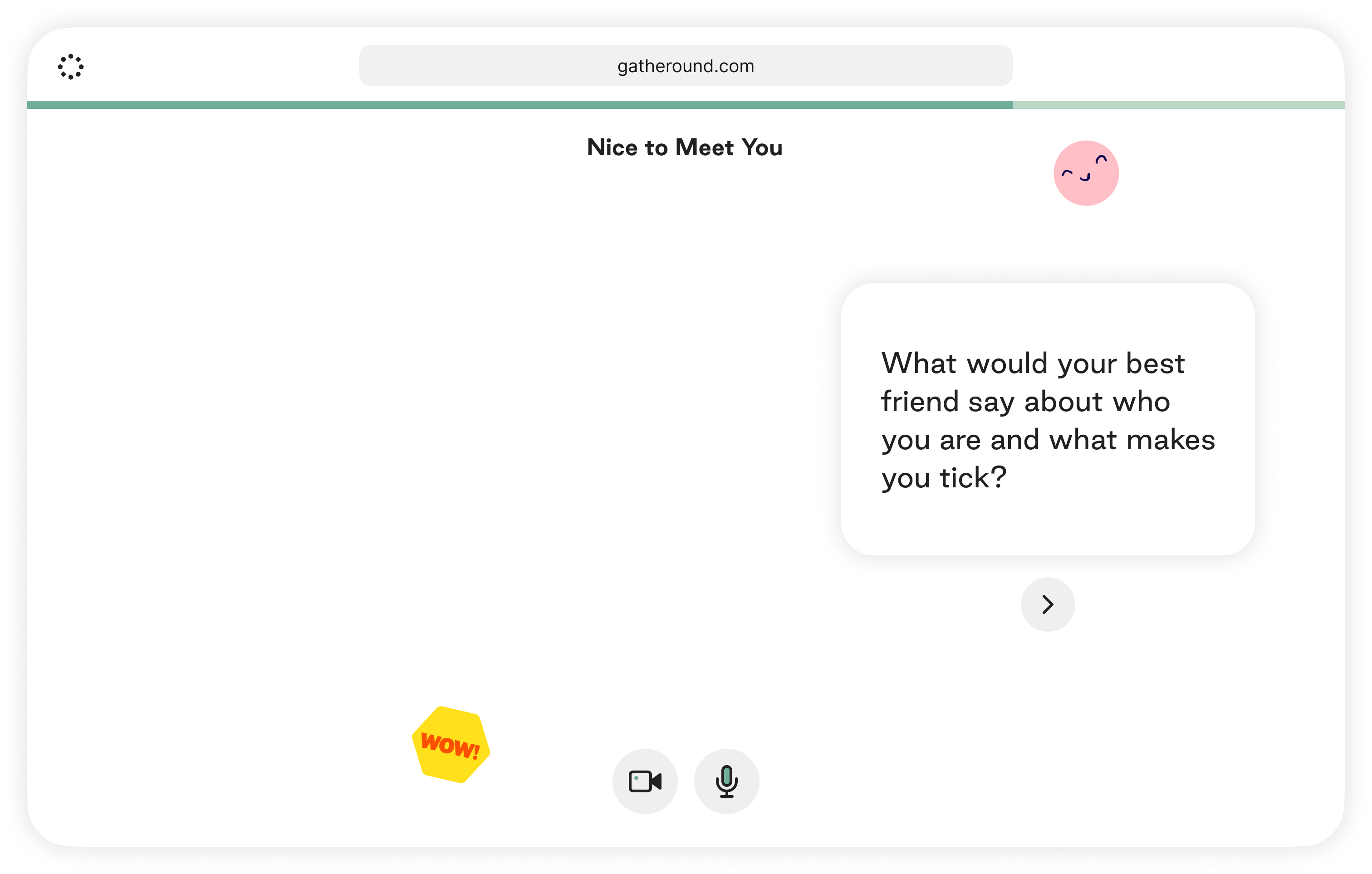 Get started for free today
No budget for connecting your members? Gatheround offers qualified communities a 100% discount on our Premium plan.
Start a Free Trial
First, sign up for a free account with your group's email.
Get Verified
Tell us about your community—it only takes a few days to process your application. Once approved, you'll get Gatheround Premium free for a year.
Why communities love Gatheround
Easily foster connections among community members
Create engaging conversations for your community with just a few clicks
Built so every member has an equal voice
Conversations to spark joy and connection
Don't stress about crafting the perfect event. We've done the work for you.
Remarkably simple facilitation
Automated matching options for breakout sessions
We do the work to make sure your members are meeting new people in every breakout round.
Group share
Allow members to share their intros, ideas, or questions in an equitable way.
Event summary emails
Your members can connect with one another after events, without needing to share contact info.
Welcoming for all!
With both low and high engagement opportunities to participate in every event, we're built for your most extroverted and introverted members.
Now sharing:
Maya
Up next:
Emily
Dave
Teach something to the group in one minute!
We help hundreds of organizations build community